When I was a little girl my grandma had a book personalized for me. I absolutely loved everything about it! I can still vividly remember when she gave it to me and how special I felt in that moment. As the years have gone by that special book is one that I have held onto. With that memory in mind you can imagine how excited I was when reached out to me about reviewing one of their personalized children's books.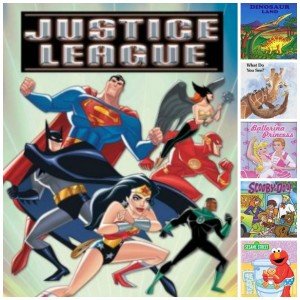 MyFairyTaleBooks has an amazing and vast selection of not only books but also other gifts including personalized DVD's, CD's, Placemats, Puzzles, Bookmark Buddies and Personalized Gift Sets. While browsing through their selection I instantly knew that I wanted to get for my son. He is obsessed with Firefighters and recently went with his cousin to our local Fire Station. He loves talking about it and I knew that this book would help him remember his wonderful experience even more.
No matter what your purpose for getting a book is, MyFairyTaleBooks has an option for you. They have books for everything from celebrating a new baby to superheroes and everything in between; even potty training! Most of their books are priced at $11.95, which is very reasonable considering they are hardbound, personalized books. They also feature books with beloved child characters that we all know and love like Sesame Street and Veggie Tales.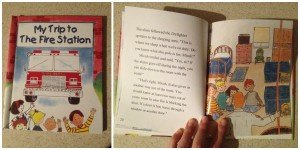 One of the features that I love about their website is that for any book or other product in their inventory, you can actually read through a sample and see what it will look like page by page. This is a wonderful feature when you are picking out a book. Once you have selected your story they have several questions for you to answer that help fill in the names and places for the story. For their other products I really appreciated the fact that they can each be personalized even for less common names. We can never find any standard, personalized products with my son's name and I love that we can make it happen for him with MyFairyTaleBooks.
Only a few days went by before we received our finished book. When my son saw it his eyes lit up instantly! That is a moment I will always remember.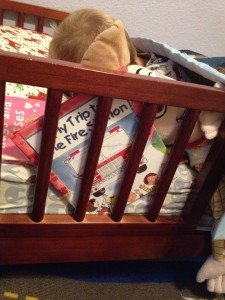 I was very impressed with the book overall. I will say though that not all of the images were very exciting but they do offer a wide selection of books and you are able to see everything before you order it so that you know exactly what you are getting. MyFairyTaleBooks has a wonderful commitment to customer satisfaction, which, as a consumer, I really appreciate.
It has been several weeks now since we received the book for my son and he still sleeps with it every night and wants me to read it to him before bed. It has been so much fun watching him enjoy this special book and I am so glad that I came across MyFairyTaleBooks!
FOLLOW:

You can follow My Fairy Tale Books on , and their .
BUY:

You can buy MyFairyTaleBooks products directly from their .
WIN:

One lucky YGTB reader will win the personalized children's book of their choice priced at $11.95. Enter below for your chance to win!



Good luck and thank you for entering our giveaways!

Special thanks to MyFairyTaleBooks for the product to review and for hosting this great giveaway!
All my opinions are my own and are 100% honest!