I have always loved doing my hair but it has become such a challenge since having kids! Not only do I have less time to do my hair, pregnancy actually changed the texture of my hair completely! I have naturally thick hair (and a lot of it), which makes it hard to have volume at the roots because it gets weighed down as it gets longer. Since moving to Las

Vegas my hair has gotten to be so dry and frizzy. Finally, thanks to my pregnancy hormones over the last few years, my hair (which has always been straight) is now curly. As you can see, my hair is now a challenge! I have been looking for a solution and came across the HBL Volumizing System. It has been a total game changer for me!
Over the past few years it feels like I have tried everything. Each product that fixes one issue complicates another. For example I recently tried a smoothing shampoo that made my hair greasy and weighed it down. I've also tried other Volumizing products that end up making my hair even frizzier while also drying out my scalp. The HBL Volumizing System actually fixes everything! It makes my hair feel clean, smooth and healthy without being greasy or drying out my scalp.
The HBL Volumizing System is gluten, paraben and allergen free. It includes:
I must say the Hair Masque is my favorite. It gives such an intense conditioning that is practically a facial for your hair!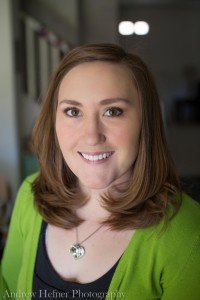 When I first received the HBL Volumizing System I was immediately impressed with the packaging; it really is beautiful. As soon as I opened the first bottle fell in love with the scent! As I used it I was blown away with how much smoother it made my hair feel instantly. I also noticed that a little bit of each product went a long way. Not to sound cheesy, but I could feel that my hair was cleaner! I was so tired that first night that I didn't even blow-dry my hair.
When I woke up in the morning and looked in the mirror I was amazed! I do not ever remember my hair looking that good right after waking up. Shortly thereafter my best friend came over and as soon as I opened the door she said, "I just saw you last night, what did you do to you hair and why does it look so beautiful!" I was stunned! The improvement was obvious even after the first use, which has never happened before.
In the weeks since I started to use the HBL Volumizing System the results and reactions have continued to be the same. The system has also made it easier for me to get ready because I don't have to spend as much time styling my hair. The HBL Volumizing System has made my hair so much more manageable. I am not usually someone who gets this excited about something but I am totally sold on HBL! Once you try it, I am confident that you will be too!
Follow:

You can follow HBL on or .
BUY:

You can buy HBL products on their .
WIN:

One lucky YGTB reader will win the HBL Volumizing System. This is a $62.90 value! Enter below for your chance to win.



Good luck! Thank you for entering our giveaways!

Special thanks to HBL for the review products and sponsoring this great giveaway!
All of my opinions are my own and are 100% honest.