I have had short hair for the majority of my life, but for the past year I have been trying to grow my hair long for a change. I have found that longer hair is much more difficult to keep up with and to keep looking healthy compared to my previous short hair. My hair is growing but it always seems to be dry and breaks a lot. I am sure that the highlighting I get every couple of months and the desert I live in contribute to my problematic hair, but to make a long story short I need a very moisturizing conditioner to counteract the dryness.
I recived my bottle of Made From Earth's Peppermint Herbal Conditioner very quickly, and as soon as I got it I opened the bottle to get a sniff of the conditioner. It smelled fabulous! Very refreshing and kind of energizing. The smell is powerful, but it is not going to knock you over. Actually I found that after using the conditioner you cannot really smell the peppermint at all on dry hair. You only smell the herbs when you are in the process of conditioning your hair.
I used my conditioner the very next day and I have to tell you the truth, unfortunately this product was not the perfect match for my extremely dry and damaged hair. It just did not give me the moisture I needed for my hair to turn out soft and silky, but I am telling you I use a TON of product on my hair because it is so very damaged. I did not want to give up on this product with one so I decided to try it on my daughter the next day. I think this product was a perfect fit for my daughter who has fine unprocessed hair. I used this conditioner on her after her regular shampoo and she loved the smell and it made her hair very soft and manageable. We did not even have to use the detangling spray on her hair like we usually do.
So the bottom line is…great for fine hair or if you are in need of a light conditioner. You will love this product–especially the yummy peppermint herb smell! If your hair is damaged or dry you will probably not be please with this particular condition because you are not going to get the moisture you need. I would love Made from Earth to come out with a deep conditioner of some sort for people that need that extra moisture and repair.


Organic Citrus Lavender Bar Soap
BUY IT: Visit the to check the full line of products they offer and to order your own Peppermint Herbal Conditioner.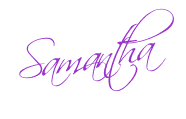 I received one or more of the products mentioned above for free using . Regardless, I only recommend products or services I use personally and believe will be good for my readers.