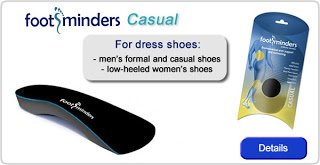 For the past few months I have been noticing an aching in my heels and feet especially when I climb into bed for the night. At first I thought I must have just overdone it and it will go away, but I kept feeling the ache every night and I realized that the days of having no support for my feet were over. I need to wear orthotic shoes, sandals and inserts to not have that aching every night. I had turned into my mother.
At first I was really worried that this was a serious problem, but the more research I have done has lead me to understand that this is very common, especially for women. The graphic below shows what happens when we are off kilter with unsupportive footwear. Not only does it affect the ankles but it affects your spine and posture also. I realized that I have been abusing my feet and I needed to start treating them right so that I do not run into other health problems down the road.

I was excited to review Foot Minders inserts because I could slip them right into my shoes I already owned and get the support I needed. I received the casual line for review and it seemed to work best in my cross trainers. I tried to use them in my flats, but it was hard to keep my shoes on my feet with the inserts in. I think if I took out the original insole of my flats and then replaced it with Foot Minders it would have worked, but I was going to wear my cross trainers anyway so that is what I went with. On the package directions it says to wear the inserts for a few hours at a time until you get used to them and I now understand why. When you first use this product it makes your arch slightly sore until you get used to having support. Once I got used to the feel of the inserts and the support, a few days, I started to see or I should say feel the difference in my heels and arch. I did not climb into bed with achy feet every night. My feet felt young again with no pain. Do I still cheat some days and go without my inserts? Yes, and I pay the price with aches and pain so I use them more often than not. Overall very impressed with this product and the results it gives.

BUY IT:
Visit the to check all of the insoles available and order your own set.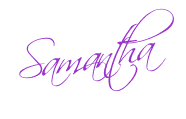 I received one or more of the products mentioned above for free using . Regardless, I only recommend products or services I use personally and believe will be good for my readers.