I was invited to attend a Straight Talk on Straight Teeth with with a local orthodontist to learn more about the new Invisalign Teen*. It was a fun night filled with learning and yummy food that was not brace-friendly.


Going to the event really took me back in time to when I was in junior high with metal braces. I loved the outcome of my teeth
after
having my braces on, but let's face the facts–braces kind of stink! They were horribly uncomfortable and I
ALWAYS
had food stuck in my braces that I was picking out. I remember almost every other week having to go to the orthodontist to get a bracket glued back on or so they could fix a wire. And don't get me started on the pain from tightening appointments—ouch!
Like I said before all worth it, because your smile speaks a million words without you ever having to talk. Not to mention it was the only option when I was growing up, but teens now have another awesome option to think about—Invisalign Teen! Invisalign Teen clear aligners straighten teeth without traditional wires and brackets giving teens the confidence to live life to the fullest while improving their smile. I love that teens now don't have to wait to feel confident until after their teeth are straightened they can feel confident the whole time they are straightening their teeth with Invisalign!
Here are a few key points that Invisalign Teen offers:
Invisalign Teen clear aligners are removable and can straighten teeth without a mouth full of metal and all the disruption and sacrifice that comes with it.
Virtual aligners, mean there is less social awkwardness to impact teen's confidence and self-esteem during an already vulnerable time. There's no need for teens to hold back or feel they're missing out on anything when straightening their teeth with Invisalign.
With Invisalign, Teens can play sports without fear of injury and continue cheerleading, musical instruments, acting and singing without interference. Because it's removable, brushing and flossing is easy and no food restrictions to worry about either.
Invisalign Teen eliminates emergency ortho visits for broken wires and brackets and requires fewer appointments since several aligner sets are provided in advance.
Invisalign Teen is just as effective as traditional wire and bracket braces and can correct the most comm

on teeth straitening issues — from severe cases to more minor, cosmetic adjustments.
Invisalign Teen costs about the same as braces.
Invisalign Teen is covered by most dental insurance policies just like traditional braces — up to 50% of the cost may be covered by insurance.
Flexible Spending Health Savings Accounts (HSA's) can be used for Invisalign, making money go farther with pre-tax dollars.
Teens are actually more compliant in wearing their aligners than adults, and they don't lose them very often either.
Invisalign Teen includes up to six free replacement aligners, although clinical data from orthodontists confirms that teens wear their aligners an average of 21 hours per day, just as recommended.
Small blue dots, officially called compliance indicators, gradually fade as aligners are worn. It's a quick visual check for doctors, teens and parents to confirm aligners are being worn enough to get results.
Now that you know why Invisilign and Invisilign Teen are so amazing you can enter for a chance to win the Straight Talk Sweepstakes for a free Invisalign treatment. Enter through September 30th!
*Not all orthodontists specialize in Invisalign Teen. Visit www.invisalign.com and select "find a doctor" to locate experienced Invisalign and Invisalign Teen doctors in your area.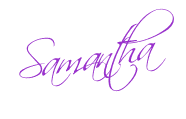 This is a sponsored post. However, all thoughts and opinions are my own.