I received products in exchange for my honest review. All opinions expressed are my own.

In our home bath time is an event! My kids look forward to it all day long and are constantly asking me if it is tub time yet. They are crazy about bath toys but I don't like how many bath toys squirt water and end up with a puddle on my bathroom floor. has come up with a great alternative, Splash Cards.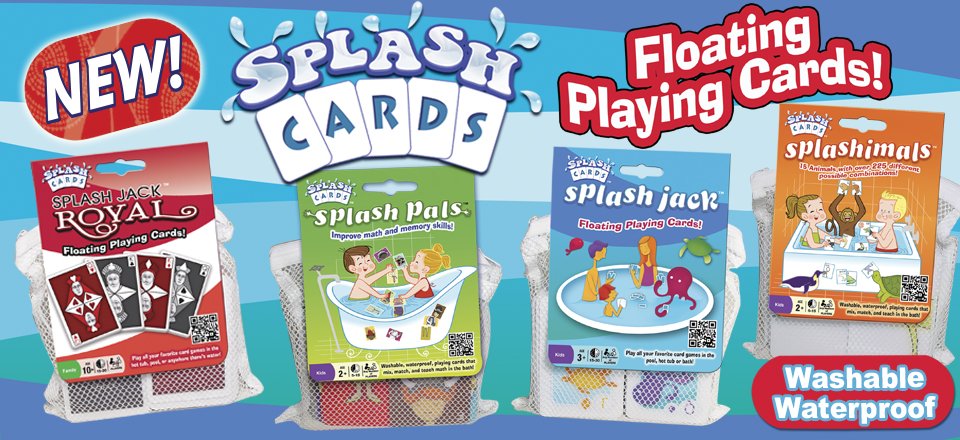 Splash Cards are floating cards that can be played in or out of the water. They are lightweight and washable. I love that they are also educational and fun. The have different characters separated into three parts: heads, torsos and legs. My children have so much fun seeing who can make the most correct or silliest matches. Splash Pals endlessly entertain my two little ones in the tub!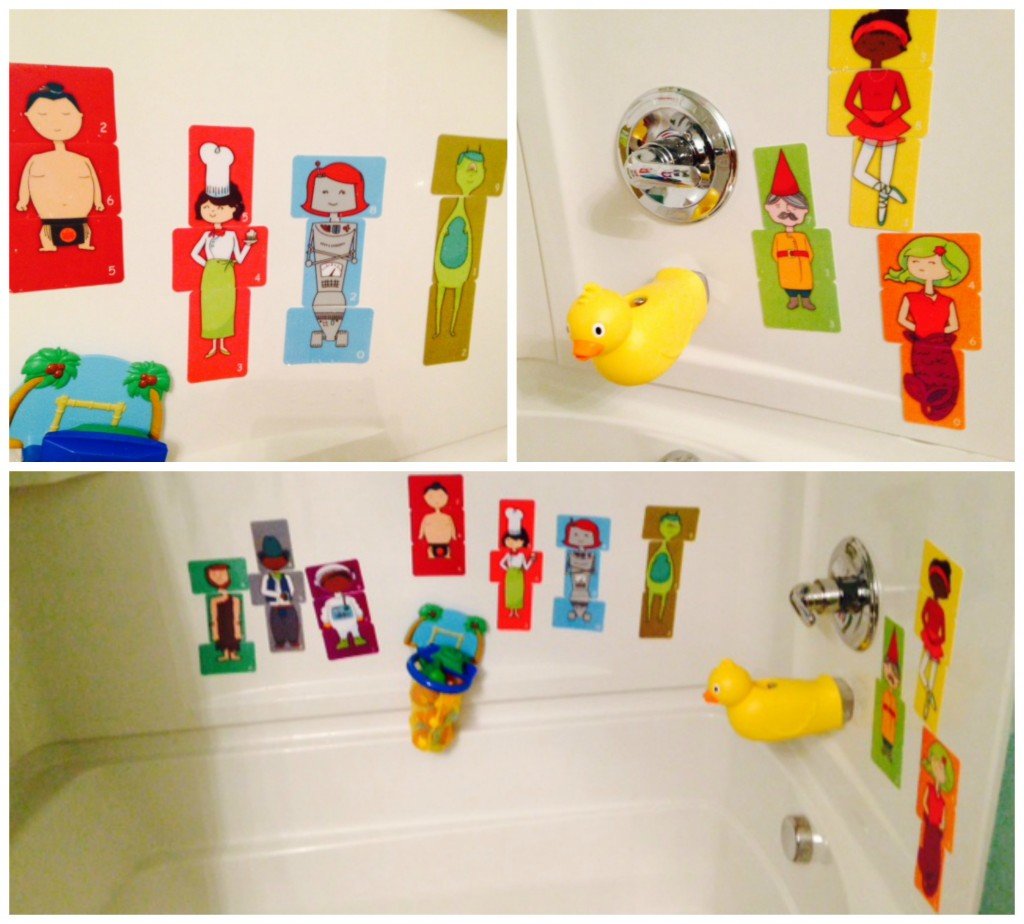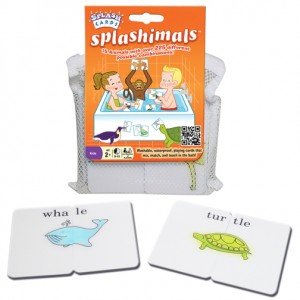 They also have , which have animals and their name broken up into two cards for kids to pair up or mix and match to create new, silly animals. I love that this game has the letters as well as pictures for an added educational connection. Each set comes in a compact mesh bag that makes cleanup a breeze. I was concerned about the possibility of residue being left after the Splash Cards were placed on the walls of our tub but after the tub drained and we took the cards down there were no marks or residue.
In addition to Splashimals and Splash Pals Winning Move Games also carries and , which are Floating Playing Cards. They are normal playing cards that can be used in or out of the water. I don't plan to use them normally because they are a little thicker than conventional playing cards but they would be fun to play on the beach, poolside or in the pool.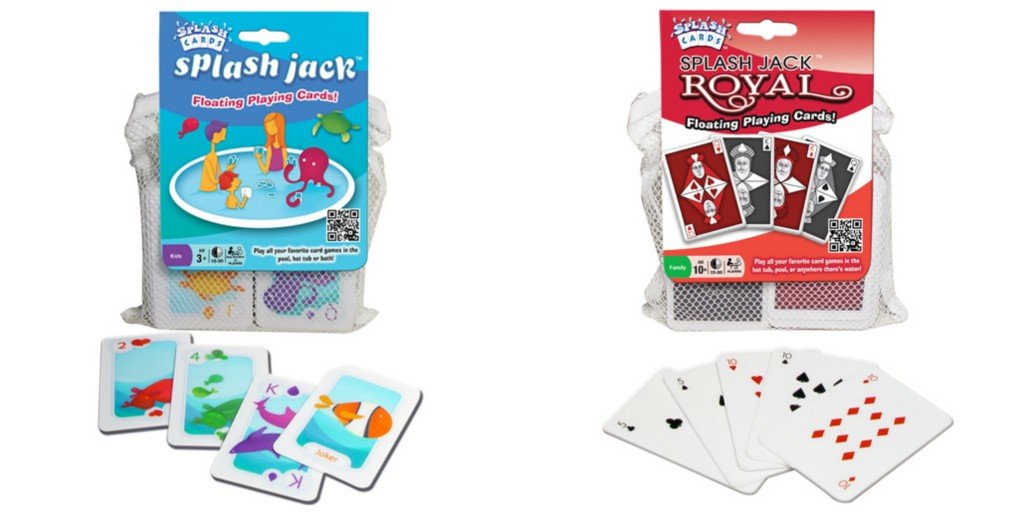 These fun Splash Cards are perfect for summer fun! In addition to the Splash Cards Winning Moves Games has brought back a classic in that was originally introduced in 1906. The goal is to collect the right amount of cards to make a 550-mile road trip while throwing delays on the other players with penalty cards. It is a fun family game for up to six people ages seven and up. I love the unpredictable element that the penalties bring and I also like that it reinforces addition and math skills in a fun way.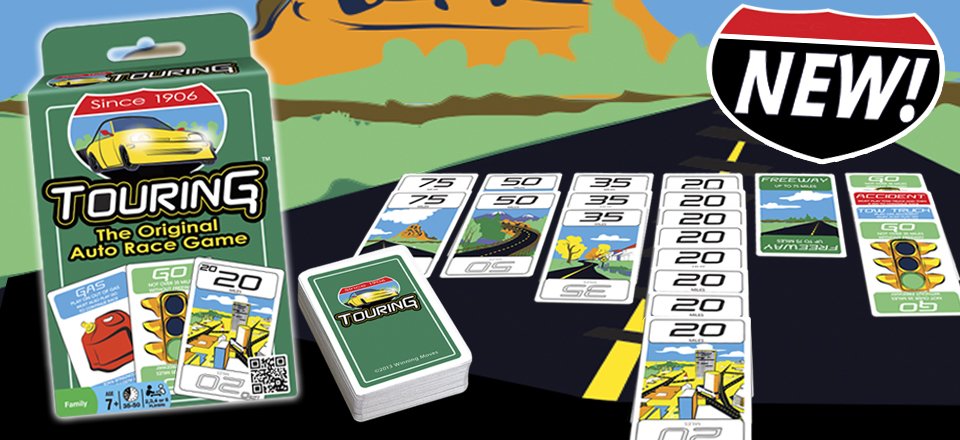 My dad grew up playing Touring as a kid and when he recently came in town for a visit we had a great time playing together as a family. Family fun time is so important and I love these fun new games that Winning Moves Games has added to their collection. As always Winning Moves Games has a wonderful variety of games and puzzles for the whole family.
FOLLOW:

You can connect with Winning Moves on , , and .
BUY:

You can browse their selection and purchase games and puzzles directly from their .
WIN:

One lucky YGTB reader will win Splash Pals, Splashimals, Splash Jack, Splash Jack Royal and Touring. This prize package is worth more than$75! Enter below for your chance to win!



Good luck! Thank you for entering our giveaways!

Special thanks to Winning Moves Games for the games to review and for sponsoring this great giveaway!
All of my opinions are my own and are 100% honest.