Who doesn't love receiving a beautifully wrapped gift? I know I do! My mother in law should win an award for her gift-wrapping skills! She flawlessly matches paper, bows and tags. Every corner is perfect and I have to admit that at family gatherings I try to put my gifts as far from hers as possible since mine look like they have been through the ringer. While I love giving gifts I haven't had great success when it comes to wrapping them. With the holidays quickly approaching I knew I wanted to make a change in my wrapping system. I started searching for the perfect resource for everything wrapping related and I was very excited when I found .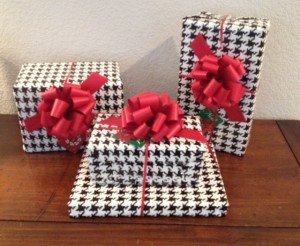 Nashville Wraps is an eco-friendly gift, gourmet and retail packaging supplier. They have an unbelievable assortment of boxes, bags, bows, wraps, tags, etc. all at wholesale prices. It is the perfect site to visit to getting wrapping options for your small business, event or for your personal use. They have the widest selection of in stock bags, boxes, gift wraps and ribbons. Many of their products are made in the USA from eco-friendly, recycled materials.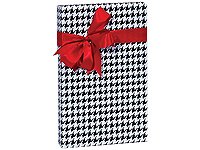 Recently I received their Hounds tooth Black 24" x 85'. I absolutely love this classic pattern. It is perfect for every occasion. I was immediately impressed with how thick the paper was. Most of the wrapping paper that I have used in the past is flimsy so it wrinkles and tears easily; the wrapping paper from Nashville Wraps was beyond durable and sturdy. It was easy to fold and wrap with tight corners and easy creases. This wrapping paper costs $20 per roll and has a lot of paper. For the quality and quantity it is absolutely worth it. This paper is going to last me a long time! I plan to use it to wrap almost all my gifts this holiday season.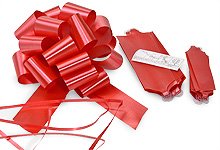 In addition to the fabulous wrapping paper I also received a set of Red Flora Satin 2.5" Pull Bows. I cannot tell you how much I love these bows! They make the perfect bow every time and are fun and easy to make. All that you need to do is pull the strings and it does the rest. I absolutely love that the bows come so small and can almost instantly become the perfect bow. Other premade bows that I have used in the past get flat or folded before I get around to using them and they take up much more space for about the same price. The box of 50 bows that I received cost $5.95 and you get a discount if you order more boxes at once. These bows come in a variety of colors and at less than 12 cents per bow they make a major impact.
When my package from Nashville Wraps arrived my best friend was in town visiting. We couldn't stop making bows and were both so excited about these wrapping products. She recently got married and wished that she had known about Nashville Wraps before her wedding. It would have been perfect to use for favors and to wrap gifts for the bridal party. Nashville Wraps also offers custom printing on many of their products for your business or event. Here are some Nashville Wraps products that I am excited about: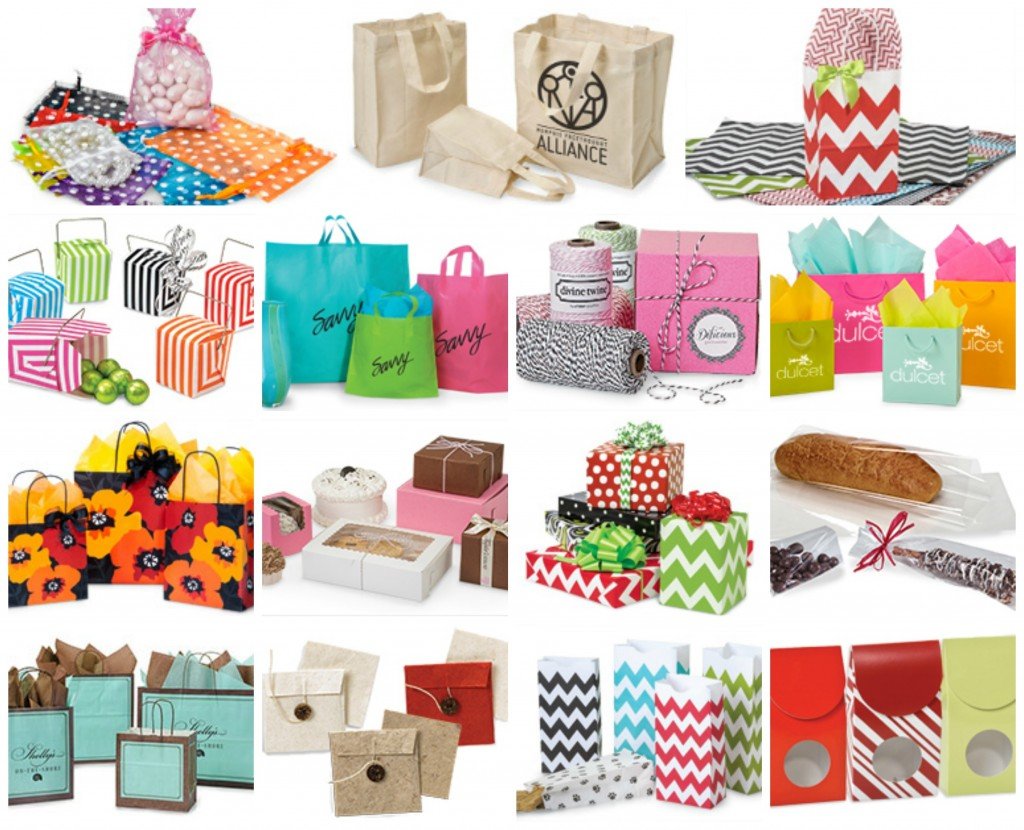 Nashville Wraps has a $25 minimum order. While they have wonderful wholesale prices it is easy to find enough to meet that minimum. I was extremely impressed with how the gifts that I have wrapped so far have been turning out and am very excited to put them under the tree this year!
FOLLOW:

You can connect with Nashville Wraps on , , and .
BUY:

You can purchase products directly from Nashville Wraps .

Special thanks to Nashville Wraps for the products to review!
All opinions are my own and are 100% honest!