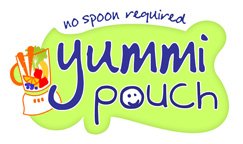 I have two little ones who love food pouches! I love how easy they are to throw in my bag and take to the park. My daughter loves being able to feed herself independently and I love that they don't make a mess! The draw back for me is that the cost really starts to add up over time. is a fabulous alternative!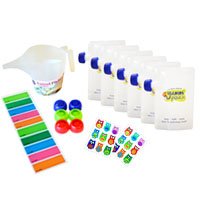 Yummi Pouch carries reusable food pouches that are dishwasher and freezer safe. They have a 6 oz capacity and are perfect for on the go snacks. I absolutely love that they are reusable! I also really like being able to put their favorite yogurts, applesauce and homemade blends into the Yummy Pouch. Yummi Pouch saves money over time and is good for the environment as well.
In addition to the traditional Yummi Pouch they also offer the Yummi Pouch Brights, which are available in four fun, vibrant patterns. We received the Yummi Pouch Brights and love them! Set of 6 regurlar or 4 brights sell for $14.99 each. On their website Yummi Pouch offers a variety of that are a wonderful resource!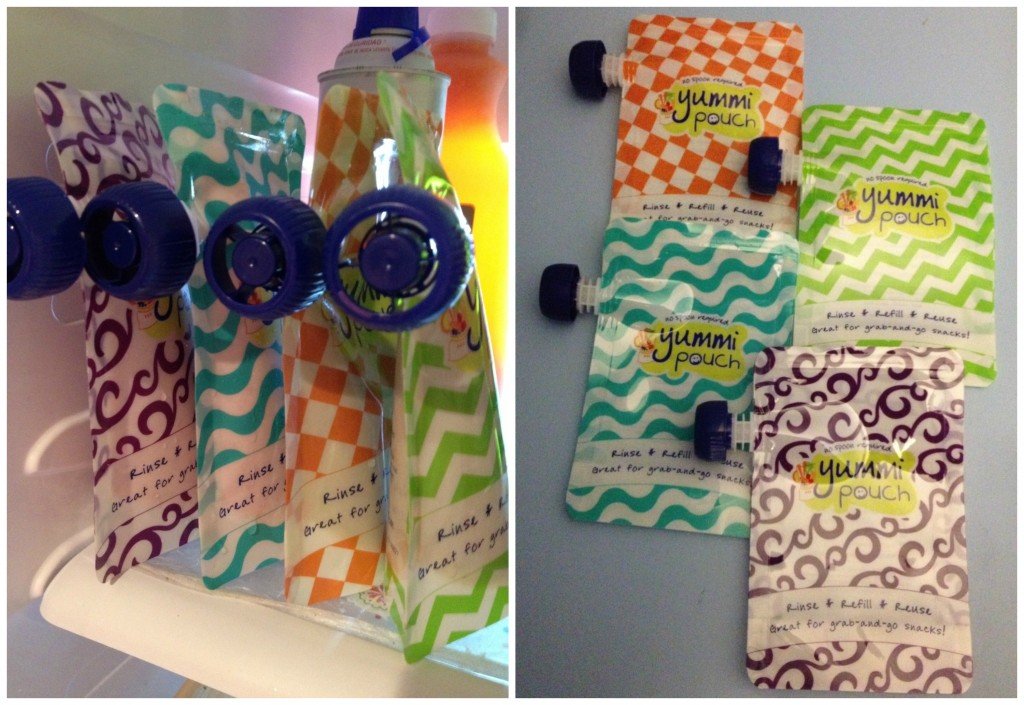 We did have an issue with a zipper detaching from the pouch. When I spoke to Yummi Pouch about it they were fabulous. Yummi Pouch products are backed by a 30 day product guarantee. They also told me that this fall they are going to start using a new double zipper, which I think is wonderful. After they replaced the defective pouch we haven't had any problems and are getting amazing use out of our reusable pouches.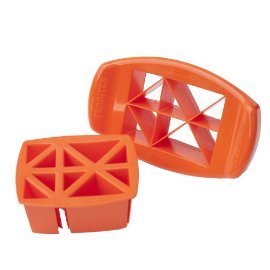 Yummi Pouch carries a full line of attachments, starter sets, pitchers, brushes, stickers, and several other products on their website that you should be sure to check out. I am very interested in the FunBites Cutters, which quickly and easily cuts sandwiches, fruits and other foods into easy to handle, manageable sizes.
Yummi Pouch is a wonderful company that carries baby and toddler friendly feeding products. I would have loved to have received Yummi Pouch at my baby shower or right after my children were born! It would be a wonderful gift for any new mom!
FOLLOW:

You can connect with Yummi Pouch on , , and .
BUY:

You can buy Yummi Pouch products directly from their .
WIN:

Periodically we have giveaways that feature Yummi Pouch along with several other fabulous companies. Check back tomorrow for another one of these giveaways!




Special thanks to Yummi Pouch for the products to review!
All of my opinions are my own and are 100% honest!