Color in Kids is a US based company that values creativity, fun and making a difference.
They were generous enough to offer a shirt for Samantha and I to each have our families try out. We were very happy to have the opportunity to try out their shirts and share our experience and opinions with you.
Laura
Says:
My son loves being independent and making things his own. He is almost 3 and has an opinion on everything! When I came across the website for I was so impressed with their expansive selection of shirts for children of varying ages and interests. As I was browsing through all of their categories he came over, sat on my lap and said, "I need that one!"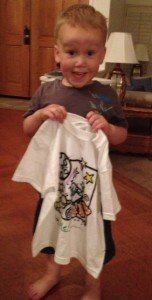 His face in this picture says it all! The Glow in the Dark Rocket shirt is now one of my son's favorite shirts. While not all of their shirts glow in the dark each shirt is special. What sets their shirts apart is the fact that each shirt from Color In Kids comes with a pack of markers so that each child can create their own unique masterpiece. The kicker for me was that you can wash the shirt in warm water like normal and it comes out white again so they can do it all over! Initially I was concerned that the color from the markers would transfer to other clothes in the wash but that has not happened! Your child can color their shirt again and again making their shirt completely their own. My little guy did have a minor issue after one particular wash because he pressed very hard when he was drawing on the lines and there are a couple spots on the glow in the dark lines where a hint of the color remains. There was absolutely no residue on any other part of the shirt besides the small spots on the glow in the dark lines and they are barely noticeable. Color in Kids does recommend their shirts for children 3 and up so I am sure that his age and coloring experience contributed as well. This hasn't kept him from wearing his Glow in the Dark Rocket shirt everywhere!
Beyond the fact that Color in Kids has fun, unique, interactive clothing I love that Color in Kids gives back many different charities. They really care about making a difference.
We love our shirt from Color In Kids! Our family recently went to an amusement park and I loved the fact that his shirt glowed in the dark. It was so easy to see him even after the sun went down and his reaction to seeing his shirt glow was amazing!
Samantha Says: My kids wanted to start coloring the 'girl power' shirt as soon as we got it. My oldest created her masterpiece first and even drew around the outside of the printed area and decorated the collar. She really enjoyed being able to color the shirt all over and make it a true masterpiece.
I think that part of the magic of this type of project is that the kids are coloring on their clothes, and that is not a normal activity so it is even better than coloring in a book or doing regular art projects. I made sure to cut a piece of cardboard and put inside the shirt to keep the markers from bleeding through to the back of the shirt. Everything is washable, but if you don't put a barrier inside the shirt you will end up with the colors on the back.
After my daughter wore her shirt I washed the shirt in warm water with darker colors since I was worried that the markers would transfer to the other clothes in the washing machine. I was glad to see that the markers did wash out without bleeding color onto the other clothed in the washing machine. There was a slight tint of blue and orange left behind on the areas that were colored extremely heavy as you can see in the picture.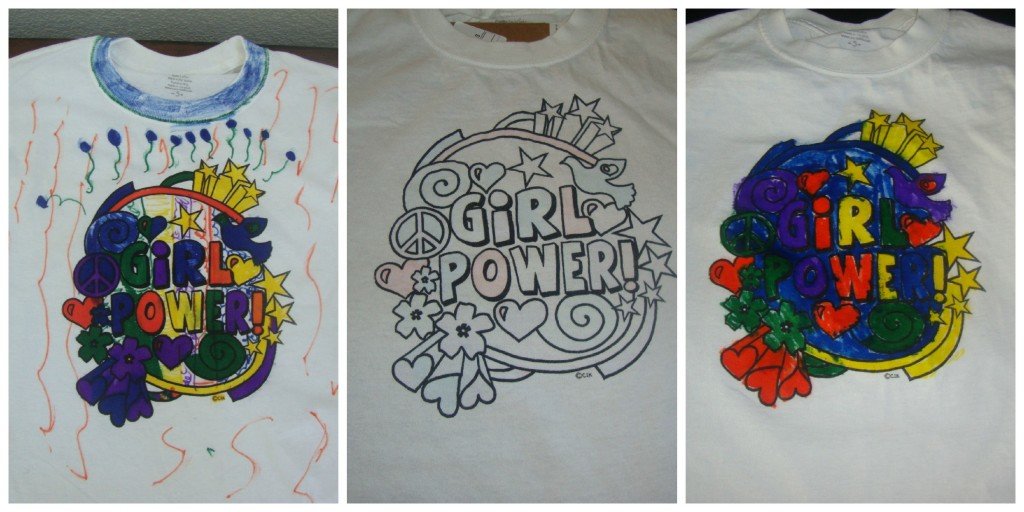 Honestly it did not make a difference to my kids that there was a tint of color left on the shirt from the first round of coloring. My son was still excited to try his hand at coloring and it was really sweet to see how much time and effort he put into the project for his big sister. His coloring job completely covered any color that was left behind after washing so it did not interfere with his masterpiece.
I think that these shirts are great gifts for kids of all ages. Even my 3 year old has had a chance to color the shirt and get in on the fun. The best feature of this project is that it can be colored over and over again after being washed clean. It really is a fun project and all of my kids give it a thumbs up!
Buy It:

You can purchase your own Color In Kids shirt at their . If you enter the promo code: goldenticket you will receive a 15% discount off your order through June 30, 2013!
Win It:

5 of our lucky readers will each receive the shirt of their choice. Make sure you enter below for your chance to win!
Good luck and thank you for entering our giveaways!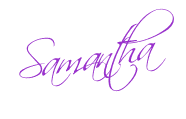 Thank you to Color In Kids for the review products and for sponsoring this great giveaway! All opinions are my own and 100% honest!