We have a spiffy new review for the products that are being featured through . Shoplet is basically the place to go online if you need items for your office, home, or school. It's still (kind of) the start of the new year. January isn't over yet, so I hope all of you have made your resolutions and have written them down. Writing down resolutions is the best way to actually accomplish what you want to do this year. I jumped on this review because I'm a person that writes things down. A daily to-do list, quotes I read or hear throughout the day, notes in class, etc. I sometimes can't sleep unless I've written everything down so it's out of my brain. Plus, setting goals is so easy when you have a planner and calendar to go along with those goals. Want to get fit? That's great! But do you have a timeline? Can you see it every day? Or maybe you're counting down to a wedding date (like I'm doing currently), a graduation (also doing that), or some other special occasion like Valentine's day, a birthday, or even Christmas already.

Now why are the House of Doolittle products different? House of Doolittle has a "go-green initiative." All of their products are 100% recycled products, post-consumer paper, made in the USA, recycled cover material, recycled wire, and printed with soy inks. "Since 1989, House of Doolittle has donated 5% of its profits to organizations that are working to create a more sustainable environment. A full preview of their "go-green" initiative can be seen at their website:

The House of Doolittle 3-Month Vertical Compact is one of the two items I have been using at the start of this new year. They're not the only calendars and planners I have (there are many at my apartment, my parent's, my fiance's, etc.) but it's one I use at school, where I really need to be organized. "This monthly calendar is a 3-Month, single page layout helping you plan 3 months ahead, starting from December 2015." Planning 3 months ahead is a perfect time to get some real goals accomplished. I didn't quite understand how the calendar worked, as the first page has December 2015, January 2016 and February 2016. Then the next page starts with January 2016-March 2016. Then I realized that each page of the calendar has 3 months on it, so once you get done with a month, you just flip the page and there's a new 3-month segment in front of you. Isn't that smart? Each day has listed what day of the year it is (like day 124 of 365 for the year) so there's no counting the days if you needed to. (I used to wonder the exact day count of the year but never wanted to count.) Holidays are in blue so they're easy to see. It also comes with a hook, so you can stick it on a nail or whatever you'd like and it's easy to pick up and flip the page.

Now another product we reviewed was the
House of Doolittle .
This planner was really like a giant notebook, but set up so you can take notes at a meeting and also make notes of more important items (like the bottom half of the page where you can write your to-do list for work). I used this book for research I'm presenting at my university. At the times I was using the notebook, it was a discrete alternative to using a tablet or laptop to take notes and write down specific tasks I had to complete.

The Meeting Planner has space for 110 meetings with space on the pages for: action items, attendees, topic, and notes. It has a 12-month 2016 calendar for your reference on each 2-sheet spread. It is wire-bound with a leatherette hard cover and will go perfect with a wall calendar as well (or just the mini one in the planner itself). It's a simple planner, but can be versatile in how you use it. I definitely prefer more colorful calendars, but I'm a colorful person. The only problem with those is that you often lose all of the space for writing and keeping your notes organized. You definitely won't run out of pages or space with these products because they are focused on your goal (to write things down and plan events) instead of simply decoration.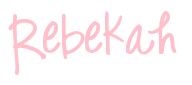 I received a complimentary House of Doolittle meeting planner and calendar to facilitate my review.
All opinions are my own and 100% honest.
Images from:
Flickr.com for "2016"
Shoplet/House of Doolittle Images