This is a sponsored post.  All opinions are 100% my own.
Remember last week when I shared my personal twist on classic Green Bean Casserole?  Well today I wanted to share a fun way to present this tasty side dish at your Thanksgiving table.  I love when I can give my guests individual portions—I think it is a great way to make everyone feel special.  I mean how can you not feel special when you are served your own cute little bowl of Tangy Green Bean Casserole?  They are adorable right?

You could use any colorful, fun little bowls (just make sure they are oven safe) to make your table festive this holiday.  Just prepare your favorite version of Green Bean Casserole in a large bowl and scoop into individual serving dishes.  Baking time will be shorter so be sure to check the oven often, but your nose and golden brown of the French's onions will tell you when they are perfectly done.  😉
I think the one tradition I am looking forward to the most this year as everyone is enjoying their individual servings of Green Bean Casserole is going around the table one by one sharing a few things we are most thankful for in the past year.  I enjoy listening to my loved ones share the things that gave them strength, happiness, and hope from the previous year.  It not only makes me more grateful, but I get to know each person around the table better.  I especially love to hear my innocent children and the deep and not-so-deep things they list off.  Sharing together is one of my favorite traditions for this special holiday.

I am always looking for more great ideas for holiday traditions…I would love to read your comments on some of your favorite family traditions for Thanksgiving?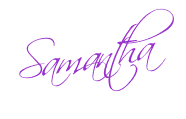 Next time you're in Walmart, go look at the screens by the green bean casserole display at the end of the aisle.  Walmart is picking the best of the twist on this classic dish submitted by people like you and me to show right there in the store!  If you see mine, let me know with a comment or a tweet!  Make sure to go to www.thisismytwist.com to see everyone's suggested "twists"!